Standard Shock Features
100% Billet Aluminum Construction
100% High Speed CNC Machined to Exacting Tolerances
Highest Quality Synthetic Blended Fluid
High Strength Delrin Bushings
Cutting Edge Computer Aided Design Software
Cutting Edge Fluid and Thermal Dynamic Modeling Software
Elegant Lightweight Ground Up Design
Progressive high flow Piston Design
Progressive Valve Codes
Internal Blow Off Valve
20 position compression clicker
RAP (Rapid Adjust Preload)
24 position rebound clicker (optional)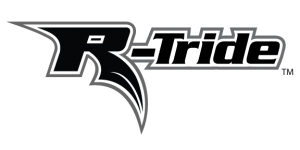 Piston
Our high flow pistons not only flow up to 115% more fluid than other name brand shock manufacturers, they come with a pre-load ring for exceptional piston to inner wall interface.
Anti-Pack Valve (APV™)
Our APV™ (Anti-Pack Valve) pistons are designed to separate the low speed flow between compression and rebound events. This patent pending technology gives our field technicians one more advantage in tuning compliance while maintaining control and will keep your suspension from packing up towards the bottom of the stroke.
R-Tride™ Shaft Technology
R-Tride™ is a proprietary surface treatment used on our shock shafts. Because it is not a coating, Raptor R-Tride™ shafts won't chip or flake like chromium plated shafts, causing premature seal wear.
Raptor R-Tride™ shafts are 400% more resistant to corrosion than chromium plating.
Bearing Cap
Our light weight bearing cap gives excellent bearing support along with exceptional cooling characteristics around the circumference of the bearing. This increase in surface area allows us to run tighter shaft to bearing interface for better seal life and less water ingestion.
Compression Head
Our compression head has an insane amount of flow both on the compression and rebound side of the head. This creates industry leading adjustability at low to moderate velocities, but excellent stability at ultra-high velocities.
Body
Our aluminum shock bodies reject heat 400% faster than conventional steel plated bodies. Our bodies are coated with our proprietary Sic Coat™ anodizing technology for exceptional wear and corrosion resistance.
Triple Rate Springs (TRS)
We have the coolest TRS (Triple Rate Springs) springs on the planet! Our one piece, rocket wire springs eliminate mechanical bind that you see with conventional two or three piece designs. Raptor TRS springs are lighter, work better, and won't trash your shock bodies.