RAPTOR PERFORMANCE SHOCKS ANNOUNCES EXTENDED SPONSORSHIP AGREEMENT WITH KEITH CURTIS.
March 15, 2017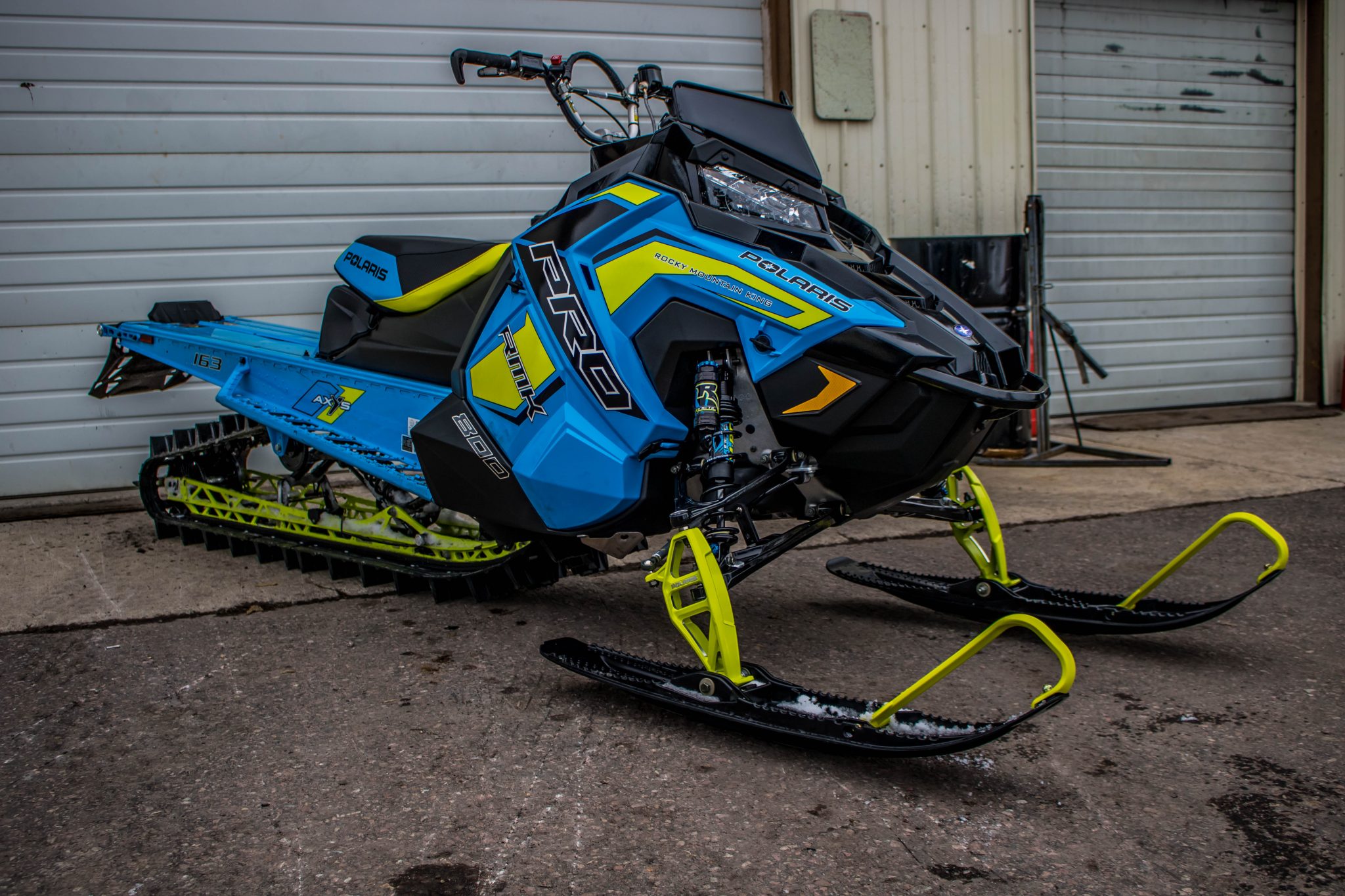 2019 Polaris Axys Suspension Packages Now Available for Pre-order!
August 14, 2018
FOR IMMEDIATE RELEASE: RAPTOR PERFORMANCE SHOCKS ANNOUNCES EXTENDED SPONSORSHIP AGREEMENT WITH BACKCOUNTRY RIDER MATT ENTZ.
Warroad, MN – May 31st, 2018 – Raptor Performance Shocks (RaptorShocks.com), a leading Minnesota-based supplier of performance suspension products for such noted snowmobile brands as Arctic Cat, Polaris, Ski-Doo and Yamaha, announced today that they have entered into an extended sponsorship agreement with Matt Entz, Polaris Factory Sponsored Terrain Dominator.
"Matt's athletic ability in the backcountry is second to none and his willingness to pass along those technical skills to his backcountry riding clients makes him an exceptional asset to our sport," says Jake Anderson, owner of Raptor Performance Shocks.
Matt Entz is a native to southern Colorado and has been enjoying the sport of snowmobiling for 30 years. His wife Jesse and two girls Elly and Ashley have helped Matt run their company Mountain Skillz for six seasons. He is passionate about helping others get the very most out of technical mountain riding while providing avalanche awareness and training for his clients. Matt is also a certified instructor through the American institute for Avalanche Research and Education and has been featured in numerous backcountry films.
"When we heard Matt was looking at suspension options, we knew that all we had to do was get him on our shocks and it would be an easy decision for him," said Anderson. "We made the trip to Colorado to ride with Matt and his crew a few months ago. After a weekend of riding, testing and tuning, it was clear the direction Matt was headed."
"They (Raptor Shocks) showed up in Colorado to answer any questions, help with setup, and explain all of the details and features to the shocks. I was immediately impressed with how smooth they were in bumps of all sizes," recalls Entz. "As our testing continued, my expectations were blown away in all aspects. The biggest benefit for me was seeking out tight and technical lines with no margin for error. The Raptor Shocks soak everything up in a manner that makes the seemingly unpredictable, very predictable. This means more confidence and control in all situations. ALL riders can benefit from that!"
Entz was able to join the Raptor Shocks product development team on a late season Montana test trip for final development of the 2019 Raptor Shocks products for the new Polaris vehicles.
"I'm 100% confident that the Raptor Shocks are the best performing shocks available. But what's even more impressive is what Jake and his staff have been developing. They are about to set new standards in multiple aspects of snowmobile shocks! Their knowledge and passion is quite impressive," says Entz. "I'm honored to be a part of the Raptor Performance Shocks family!"
Raptor Performance Shocks' encompassing inventory of snowmobile enhancement products include full shock packages for all of the most popular snowmobiles in the mountain riding segment. The company offers full snowmobile shock packages, shock service components as well as accessories.
"We are proud to say our biggest asset is our profound understanding of vehicle dynamics, along with exceptional design and engineering capabilities," concludes Anderson. "This partnership with Matt allows us to showcase ourselves as a provider of premium suspension products to enhance vehicle performance in addition to cementing our dedication to the customers' experience."
Raptor Performance Shocks' U.S. headquarters is located at 36778 County Road 13 in Warroad, MN and can be reached by calling (218) 242-2031.
For more information contact marketing@raptorshocks.com or visit http://www.raptorshocks.com